The Book |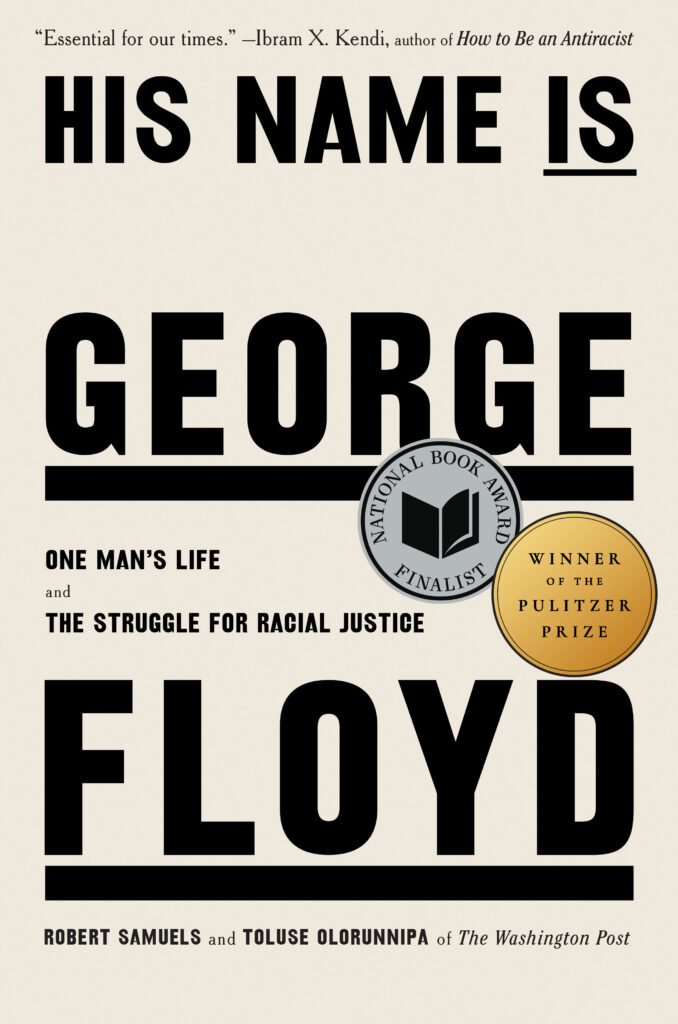 *WINNER OF THE 2023 PULITZER PRIZE FOR NONFICTION*
"His Name is George Floyd: One Man's Life and the Struggle for Racial Justice." A landmark biography by two prizewinning Washington Post reporters that reveals how systemic racism shaped George Floyd's life and legacy—from his family's roots in the tobacco fields of North Carolina, to ongoing inequality in housing, education, health care, criminal justice, and policing—telling the singular story of how one man's tragic experience brought about a global movement for change.
Order from: Amazon | Barnes & Noble | Books A Million | Bookshop.org | Hudson Booksellers | IndieBound | Powell's | Target Walmart | Waterstones
The Series | "Born With Two Strikes," a special six-part report from The Washington Post, examined systemic racism and racial injustice in the post-civil rights era, addressing issues including housing, education, health-care, policing and criminal justice through the lens of George Floyd's life. The series received the George Polk Award for Justice Reporting, an Online Journalism Award, and the inaugural Shaufler Prize from the Walter Cronkite School of Journalism and Mass Communication at Arizona State University.
Read the series here.
The Podcast | "The Life of George Floyd," a special episode of the Post Reports podcast by the Washington Post audio team, tells the story of Floyd's family, his upbringing and how racism hobbled his ambition — a story reflecting the lives of so many Americans. The hourlong episode, including interviews with Olorunnipa and several other Washington Post journalists, received a Peabody Award.
Listen to the podcast here.
Watch Trevor Noah present the Peabody Award: